It's our favorite time of the year!! Halloween is quickly approaching, and not only is it reveal day, but we are having our very first official Halloween Blog Hop!!! Jump in and play along for your chance to win big prizes!!!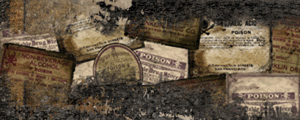 We are giving away two, YES two kits, and all you have to do is become a follower of this blog and post a comment starting here as well as each of the design team members on the list below!! In addition to the prizes here, you can also win prizes on each of the DT's blog as well!! International entries are welcome, but please note any shipping charges over $10.00 will be the responsibility of the winner. Let's get started!!!
Here is the list of where to go!! Start with
Mandy
!!
Lisa
And here is what you can win from the Scraps of Darkness Blog - our brand new October kit
All Hallows' Eve!
You can see the new kit and all the add-ons, including a brand new add-on we have for the first time this month on the Scraps of Darkness website.
And now for what you really want to see - this month's awesome new sketch by Suepup
All Hallows' Eve Sketch by Suepup
Join in on our Halloween Blog Hop to see all the gorgeous and spooky layouts the ladies on our Design Team have done with this sketch and kit!